Everything you need to know about your Newbold experience.
At Newbold, our purpose is to craft a community setting where students are nurtured and encouraged to unlock their potential as individuals, spiritually, personally and academically as they prepare to answer God's calling.
---
Meet the Student Support Team
Here, you are integral to the Newbold experience. We know you by name and work with you to ensure that your needs are met holistically throughout your time here.
Serena Santona
Academic Registrar
"It is a privilege to follow my calling by working with and for our students. Seeing them grow and progress through their education makes me proud of what we can do as an institution. But the best reward is calling out their names when they graduate."
Danilo Puskas
Head of Student Life and Chaplaincy
"University years are probably the most exciting of our lives. However, being a student is not always easy. That's why I love to help Newbold students to navigate through this academic and spiritual stage of their life in creating a community where everyone feels that they belong and that they can use their gifts for the glory of God."
Gabriele Kamoi
Student Finance Officer
"Working with Student Finance gives me the opportunity to facilitate the financial steps students will take towards completing their academic journey. I remember that, as a student, I felt quite anxious about committing financially for the first time, so my hope is to help encourage students to take this step with support along the way. I'd like to think l that I am a small part of the process that helps our students make the most and best of the opportunities at Newbold."
Meet the Newbold Student Association
The NSA are made up of a team of dedicated students who serve as a main connection between students and support staff. They plan dedicated activities, programmes and socials and are the voice of the students.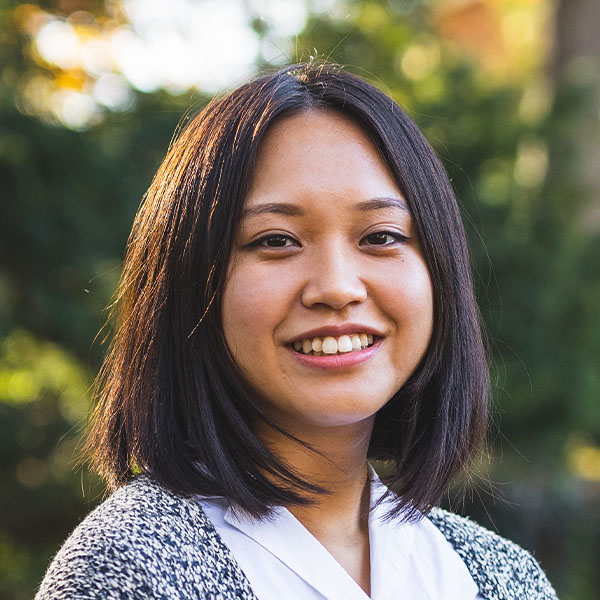 Manami Inada
NSA President
"I always love meeting new people and so it is my privilege to take on the role of President of the Newbold Student Association. Newbold is a life-changing place, I can testify to that. I'm so excited to support and grow alongside students on this journey."
Konrad Szanto
Treasurer
"The possibility to guide and help fellow students is a very blessed thing. I look at the example that God shows us constantly - how to be there for others and how to help one another, and I want to take that example to encourage every student's spiritual growth to flourish. It's a privilege to listen to students' experiences and to be a part of them."
Adam Best
Events Coordinator
"I am so passionate about us as students getting together, having fun, hanging out, and impacting our community. More importantly, these are great ways for us to get closer to God and each other- so please get in touch if you have any ideas!"
Your spiritual experience
Weekly informal spiritual socials to develop a relationship with God as a student collective

Monthly College assemblies with staff to listen to messages of inspiration, intertwined with communal worship led by students

An international campus that encourages the learning of worship across diverse cultures
Your personal experience
The Newbold Student Association serves as the student's voice and organises events, gatherings, and fellowship to strengthen friendships and the student community.

Student care is totally bespoke to individual needs and requirements throughout their time at Newbold.

Cosy Halls of Residence to call your home throughout your studies, with dedicated communal areas to connect and build lifelong friendships with peers.

Dedicated 1:1 confidential counselling services to support you with any issues which may directly, or indirectly, affect your studies.
Your academic experience
Taught by leading academic staff who are approachable and passionate about guiding you as you answer God's calling.

A curriculum that challenges, that encourages broadening of the mind and presents the opportunity to delve into the wonders of Scripture.

Classes that are interactive and engaging will profoundly impact students' lives and inspire their future ministry.
Your home away from home
There are 38 rooms available

All rooms have free internet access

There is a Residential Life Staff member's flat located within the building

Access to the building is by key access only

Rent is inclusive of all utility bills

Free laundry facilities are available

All rooms feature a washbasin

There are en-suite toilets and showers between each two rooms

There is a student lounge and recreation area

A kitchenette is available to use for guests and students

There is a residential prayer room

All rooms are equipped with battery-operated smoke alarms

All rooms are fitted with curtains or blinds

WiFi is available throughout the whole campus
Family Housing options are suitable for students with a family or spouse. The College houses 36 one, two or three-bedroom flats across the grounds, around a 5-minute walk from the central campus points.
Generally, the flats are self-contained units and each is provided with a cooker, a refrigerator and basic furniture such as beds, cupboards, a sofa, chairs, a table and a study desk. You will need to provide your own washing machine.
Flats are allocated according to a priority system based on the course of study, size of family and sponsorship. Sponsored postgraduate students from one of the countries in the Trans-European Division of the Seventh-day Adventist Church are given the highest priority, followed by sponsored undergraduate students, non-sponsored students and non-degree students.
Enquire about Family Housing
Sports
Our Sports Hall Auditorium is a central focal point on campus and houses facilities for a variety of activities including five-a-side football, volleyball, badminton, floorball and basketball. Using the hall is a great way to socialise and stay active! For those looking to up their fitness levels, the hall also features a small weights room, available to use during general opening hours.
Apply today
Our admissions team are ready to help you answer your calling and answer any questions you may have along the way.
Meet our academic staff
Learn more about our resident lecturers, their specialist areas and backgrounds. Our academic staff are devoted to preparing you for a lifelong role in ministry.