Book review: Towards an Adventist Version of Communio Ecclesiology
Dr Tihomir Lazić – Palgrave Macmillan, 2019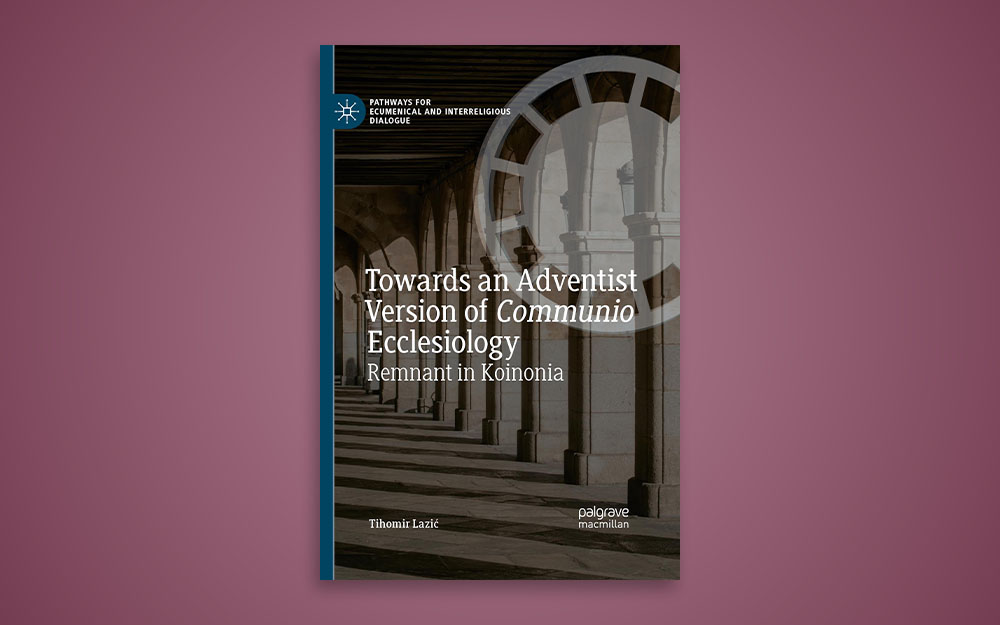 What is the role of Adventism in today's world? Newbold's Dr Tihomir Lazić looks for answers in his book Towards an Adventist Version of Communio Ecclesiology: Remnant in Koinonia.
Over the last two decades, Adventist scholars have sought to articulate a balanced and distinct ecclesiology (study of the Church) to help Adventism retain its global unity and relevance and cultivate more meaningful interactions with other denominations.
In his book Towards an Adventist Version of Communio Ecclesiology: Remnant in Koinonia, Dr Tihomir Lazić says Adventists can benefit from their own version of communio ecclesiology, which represents a specific type of ecclesiology that focuses on relationships to understand the Church.
According to Dr Lazić, there is a need to facilitate a 'more rounded concept' of church from an Adventist perspective. He points out that Adventist systematic theology and specifically ecclesiology is still in the making; therefore, to achieve a more rounded concept of church, he proposes that Adventist theologians venture into the broader field of contemporary ecclesiology to find answers.
In his own quest for answers, Dr Lazić looks at the origins of the Seventh-day Adventist Church and the roots of its identity as the 'remnant' church. He introduces his readers to the concept of koinonia, translated as communio in Latin and 'communion' or 'fellowship' in English, which emerged as a key idea in the contemporary self-definition of the Christian church today. Furthermore, he analyses the views of some of the twentieth and twenty-first centuries' leading communio ecclesiologists, examining how their theoretical framework can assist the Adventist community in handling practical ecclesial issues.
The book aims to deepen the Adventist's understanding of the nature of the Church and move beyond a predominantly functionalist portrayal of the Church as herald or messenger to also view it as a koinonia of believers guided by the Holy Spirit, which is a central aspect of God's plan of salvation.
Towards an Adventist Version of Communio Ecclesiology: Remnant in Koinonia is a preliminary attempt to spell out the Adventist version of communio ecclesiology. It aims to "reinvigorate, inspire and equip Adventists' further quests for God's truth". It is a thought-provoking book that prompts the need for fresh discussions about Adventism, the Church's identity and its role in the twenty-first century.
You can find Dr Lazić's book at Newbold's library or purchase it here.