Newbold Staff Spotlight – Julian Thompson
A little thing we do, to help you get to know our staff that bit better.
An alumnus of the College, Julian Thompson served as as pastor in the South England Conference since graduating. We are delighted that Julian has returned to us a lecturer within the Department of Theological Studies.
What's the most memorable book Julian has ever read? What is his favourite biblical scripture? What advice would Julian give to anyone considering studying Theology? All is revealed below..
Hi Julian! Some may not know that you are actually an alumnus of the College. You studied here back in 2012, and now return as a lecturer as part of the Department of Theological Studies. What's it like to be back?
It's been both a humbling and surreal experience. Humbling, because I recognise the responsibilities inherent in my new role. Surreal, because I am now colleagues with many staff and lecturers who had such a profound impact on my studies and pastoral formation.
What is your favorite thing about Newbold?
Being in an international, intellectually challenging environment.
Before joining us, you served as a Pastor at a variety of churches around the country. Did you always know you wanted to be a Pastor? What was your dream career growing up?
Growing up, I actually had every intention of becoming a lawyer. I ate, watched, slept and dreamt law. I had everything planned out; I knew where I wanted to be and how I was going to get there. I initially read for a degree in Political Science precisely because I wanted to differentiate myself within what I knew to be a very competitive legal industry, and to demonstrate my continuing interest to prospective employers, I took several law modules alongside my main concentration in Politics. Of course, God had other plans!
Is there a particular biblical scripture that inspires you? If so, which one and why?
My answer to this question probably changes several times a day. Currently, it's Psalm 46.4-5 (NRSV) 'There is a river whose streams make glad the city of God, the holy habitation of the Most High. God is in the midst of the city; it shall not be moved; God will help it when the morning dawns." I like the sense of assurance that it brings
What's the best piece of advice that has ever been given to you?
"Comparison is the thief of joy"
If you had the world's full attention for 30 seconds, what would you say?
I'm not sure; I suppose what I'd say would largely depend on the context. If the context happened to be a sermon, it would have to be about Jesus.
Tell us something about you that might surprise us.
I still believe Manchester United can win the Premier League! (At the time of writing they are in 8th position)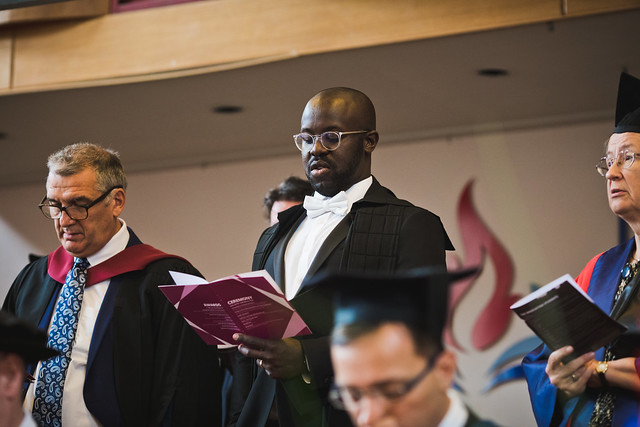 If you could paint a picture of any scenery you've seen before, what would you paint?
Iceland, my wife and I got married there.
What is the most memorable book you've ever read?
Second to the Bible, one of the most memorable books I've read has to be The Brothers Karamazov by Fyodor Dostoyevsky. It reminded me that God is always at work even amidst the chaos, complications, and messiness that life can unexpectedly bring.
What advice can you give to those that are considering studying Theology?
Come and visit us! When you study Theology at Newbold, you'll find that you leave with so much more than a degree. Theology is not only for those who wish to enter the ministry. As one of the oldest academic disciplines, theology has always been a preferred course of study for those who desire to explore the more profound questions in life, such as those concerning meaning, purpose, and our place in this world. Theology is so much more than an academic pursuit; true theology is a lived, and faith-affirming experience.