Experience Newbold first-hand
Whether in a small group or individually, this complimentary experience will give you the opportunity to see what makes our campus so distinct.
Choosing your place of higher education is an important decision that will impact your ministry, your knowledge and your life. The best way to get to know us is by paying a visit and immersing yourself in Newboldian life through our Visit Us programme.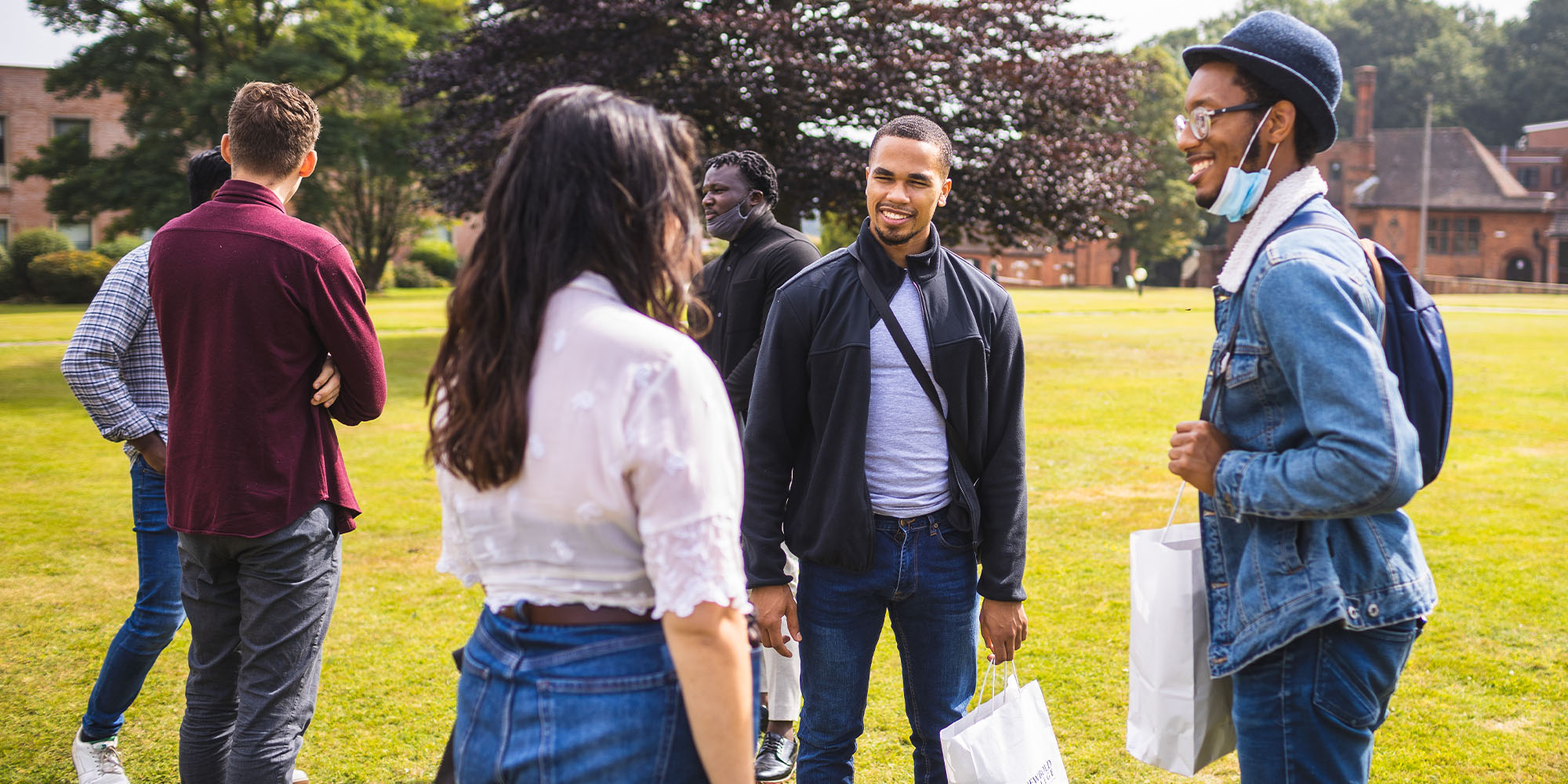 In-person visit
Coming to visit Newbold is a sure-fire way to decide if our campus is the most suitable place for you and your theological education.
An in-person visit will include a guided tour of the campus including classrooms, key communal student zones and our Halls of Residence. The tour is a walk through time as you learn about the College's history, values and mission.
You will also get the chance to meet with some of our academic staff, current students and even sit in on a class lecture to get an insight into what it feels like to be a student! If you would like to discuss accommodation or family housing, finances or the admissions process, this can also be arranged.
This is a complimentary visit including accommodation.
Virtual visit
We invite you to register for one of our taster sessions, which offers the opportunity to help you get to know us a little better. These monthly events will take place virtually, and you can:
1.

Experience Newbold from the comfort of your own home.

2.

Engage with a panel that may feature current students, alumni, resident student life and academic staff.

3.

Gain insight into our theological courses by watching a live introductory mini lecture by a key faculty member.

4.

Ask your burning questions during interactive Q&A segments of the session.
Answer your calling – start the journey
Our admissions team are on hand to help organise your visit, prepare you for the enrolment stage or answer any questions you might have.